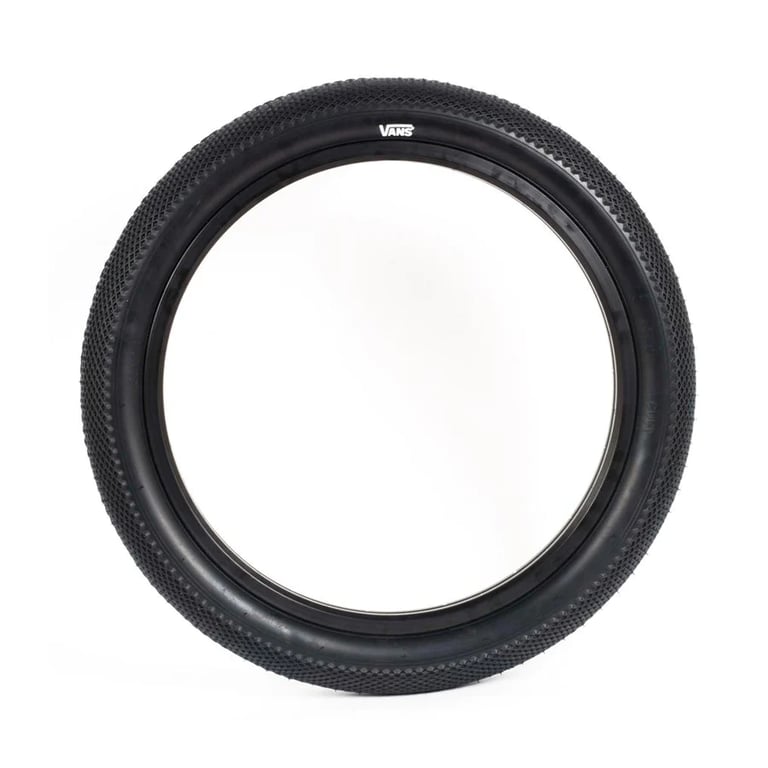 *Tires are sold individually*
The Cult Vans tire features a grippy all-over tread pattern based on the popular Vans Waffle pattern for maximum traction and control on all terrains. Tightly packed center tread and high pressure sidewalls help minimize rolling resistance.
2.4" size has an updated tread design with a tighter pattern to put more rubber on the ground for more traction and longer life.